Our Staff at Community Change Inc.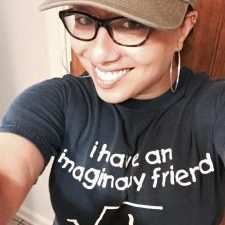 Program Consultant
Born amidst a pack of wild dogs, she was raised to speak in Cesar's language.  Actually, she was born in a paradise known as Newark, NJ where few people have had the privilege of visiting.  She was known as the email queen in her college as she would mine the networked world in search of other people of color in higher ed, sometimes it worked and sometimes it didn't.  She likes reading, cooking and long walks on the beach.  She's ready to meet her knight in shining armor, so she could steal the horse (the horse would undoubtedly be happier with her).
She has a teaching degree, a library degree and some years in medical school, but no medical degree.  She doesn't particularly enjoy writing biographies, but loves reading them!  Her favs?  Assata Shakur, Nina Simone, Muhammed Ali, Piri Thomas, Malcolm X and so on and so on.  She could spend a lifetime at the Pappenheim Library and be alright (We think she stole that from Malcolm X, you know the quote that says: "My alma mater was books, a good library.... I could spend the rest of my life reading, just satisfying my curiosity.").  If you need to reach her write her at first name at communitychangeinc dot org.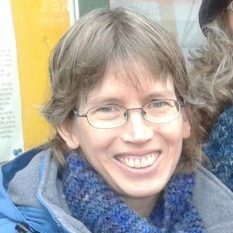 Data Manager
Nancy came to CCI through the Knapsack meetup group, under the wonderful leadership of Myrna.  After a small stint of volunteer work with the library, she eventually helped us get our database transferred to a new system. She is now on staff to help maintain the system.  She also assists with the Knapsack group as one of the organizers, and does what she can to be involved in anti-racism work in the Boston area.  For fun, she enjoys playing board games, especially cooperative ones.
Executive Director
A Chicago native born on the crossroads of working-class, Black and female, Shay Stewart-Bouley's career since 1997 has focused on weaving these intersections into her daily life and professional work. Since the mid-1990s, Shay has worked in the non-profit sector, during the earlier years working primarily with marginalized groups and in the later years focusing on non-profit administration working both as an Executive Director at a small faith-based non-profit in Southern Maine and non-profit consultant/grant-writer to other organizations. In the early-2000s, Shay moved from her native Chicago to Maine and, as a Black woman living in one of the least diverse spaces in the United States, found herself writing regularly about race relations, social justice, and white supremacy.
Shay is a prolific blogger at her award-winning blog Black Girl in Maine, where race is a major theme but also daily life as a Black, middle-aged woman in a world where these traits frequently are not valued. Shay also writes for the Portland Phoenix, crafting a monthly column titled "Diverse City" that celebrated its 10th year in 2013. Shay holds an undergraduate degree from DePaul University, where she self-designed a program to focus on African-American Health and Wellness and health disparities; she also holds masters of education degree in Administration and Supervision from Antioch University New England. When Shay isn't working, she can be found on a yoga mat, where she is training to become a 200-hour registered yoga teacher in the Ashtanga tradition. If you need to reach her write her at first name at communitychangeinc dot org.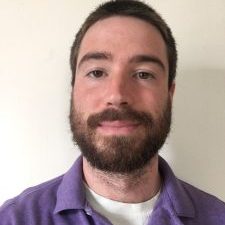 AROS Coordinator - Northern New England
Anti-Racist Organizing in the Suburbs Coordinator - Northern New England
Jake is an interfaith chaplain and organizer living in Portland, ME (Abenaki/Wabanaki territory). He organizes with Community Change Inc, Showing Up for Racial Justice, Relational Uprising, and the Racial Equity Institute, in order to build more equitable communities across Northern New England. He provides his chaplain services to majority-white faith communities to bridge interfaith spirituality with racial justice, as well as providing one-on-one spiritual support through the Spiritual Care Services of Maine.
Although it has taken him a quarter of a century to get there, he dedicates his life to the movement for collective liberation, and to the seeking of Truth inside and outside himself. He continues to stumble along this path of awakening as a white cis-gendered straight man, and works faithfully to heed his call from Spirit. Jake also devotes time to dancing, singing, playing ukulele in community, and spending solitude with the Earth Mother.
Communications Coordinator
Communications Coordinator
Michaela believes strongly in the power of community organizing to usher in transformative change, and she is passionate about using words to build bridges between communities. She was introduced to the world of organizing through Jewish-led social movements and went on to work as a field organizer and as a regional field director on a 2020 presidential campaign and as a field director for a progressive MA-based congressional campaign. She graduated from Dartmouth College (where she was involved with a variety of student-led organizing efforts) with a BA in Anthropology and Creative Writing. She is also currently doing community organizing for a Jewish human-rights organization in the Boston area. She currently lives in Medford, MA with her dog, Dakota.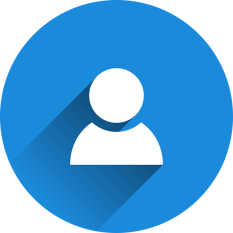 AROS Coordinator- MA
Daniel DeAngelis' aspirations to be more involved in anti-racist activism became more firmly
rooted once he found a home in SURJ Boston in 2015. During his time in the organization he
has helped with growing their membership, maintaining their website and weekly newsletter,
filling logistical roles for several demonstrations over the years, as well as undergoing a journey
of learning and personal growth among fellow members.
Prior to joining SURJB, he had been active in suburban areas helping to facilitate a monthly
reading & discussion group centered on addressing racism and confronting / unpacking
whiteness. Understanding that it is crucial to both be doing more consciousness-raising, and
providing clear paths to anti-racist action for people living outside Boston proper is what landed
him in his role here at CCI.
Heather Denkmire is writer, mother, artist, and practicing —with progress, not perfection— somatic abolitionist. She graduated from Skidmore College in 1991 where she majored in sociology and minored in English. Now living in Portland, Maine, Heather has provided grant-winning services for non-profit organizations for twenty years. She also enjoys designing websites and other publications, writing, and painting. Back in the '90s, she was Assistant to the President of the National Women's Political Caucus in Washington, DC during the Hill/Thomas hearings and also was a "virtual assistant" right as the Internet started taking off. She is delighted to return to these administrative roots here at CCI.